Giant Advertising Balloons
Custom Printed Giant Balloon Manufactured in Malaysia
Discover the perfect advertising solution with Giant Advertising Balloons from the leading Custom Printed Giant Balloon Manufacturer in Malaysia. Elevate your brand with our One-Stop Balloon Advertising Service, and benefit from an Experienced Giant Advertising Balloon Installer. Enjoy fast delivery and maximize your impact with Giant Balloons!
One-Stop Balloon Advertising Service Provider
Simplify your advertising efforts with our comprehensive One-Stop Balloon Advertising Service. From concept to execution, we handle everything, making sure your marketing campaign takes off without a hitch.
Experienced Giant Advertising Balloon Installation
Trust in our expertise with Experienced Giant Advertising Balloon Installation. Our skilled team ensures a smooth and safe setup, giving you peace of mind and a successful event.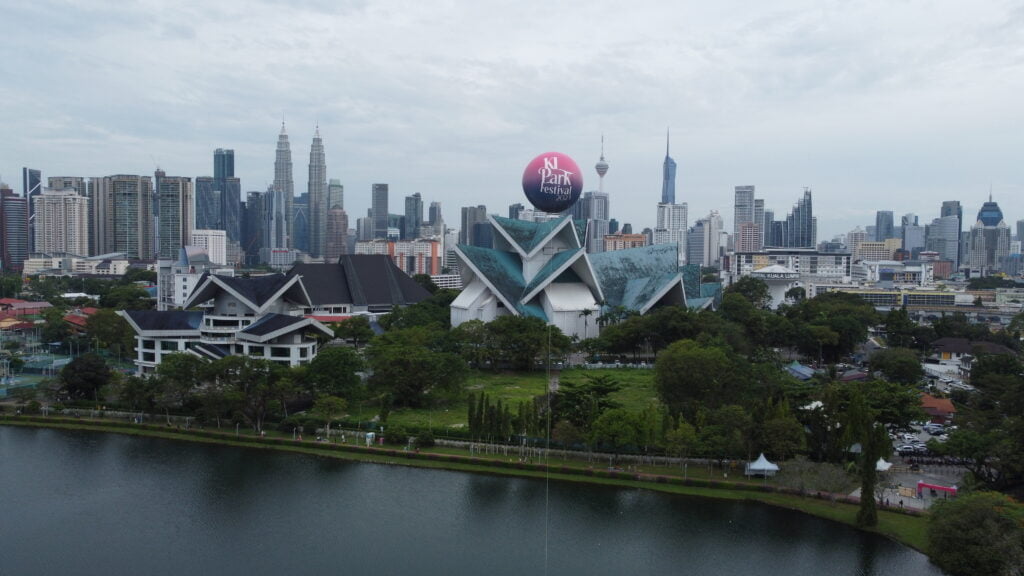 Fast Delivery Giant Balloon in Malaysia
Need your Giant Balloons in a hurry? No problem! Our Fast Delivery service in Malaysia ensures you get your attention-grabbing inflatables on time, every time.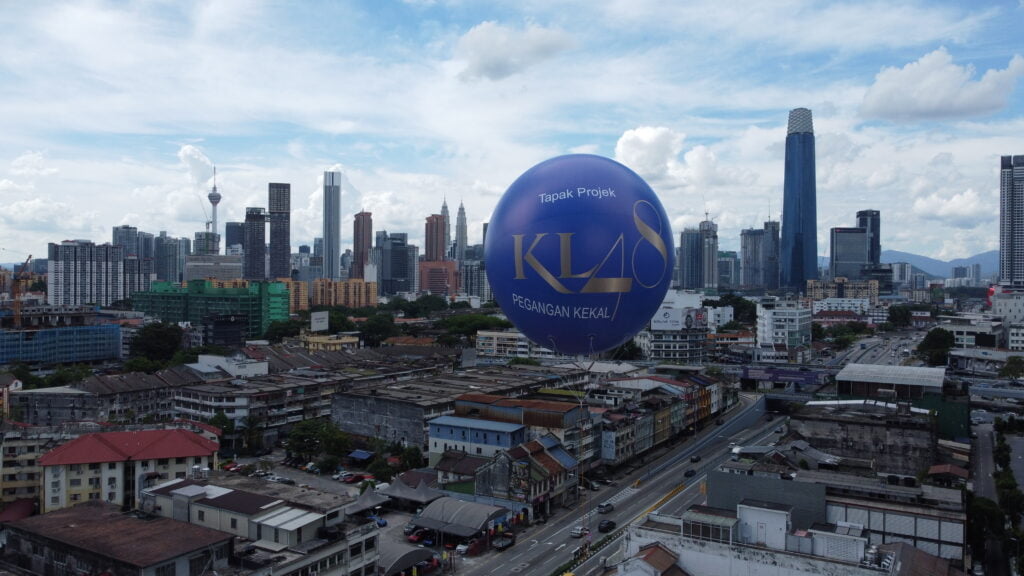 Vast Giant Helium Balloon Advertising Network - We Can Help You Install Almost Everywhere in Malaysia
Our team of experts can help you with everything from concept development to production and installation. We will work with you to understand your needs and goals, and then we will create a custom solution that is perfect for your event.
PRN Giant Balloons Specials
Celebrate democracy with our Giant Advertising Balloons – Perfect for PRN State Elections! Elevate your campaign with eye-catching balloons that leave a lasting impression. Crafted with precision and durability, they will soar high above the crowds, showcasing your message proudly. Make a statement like never before! Contact us now for exclusive PRN State Elections offers.
AsiaPacific Balloons – Your Pathway to Election Success!
Giant Advertising Balloons by AsiaPacific Balloons
Stand out from the crowd and capture attention with our impressive Giant Advertising Balloons. These eye-catching inflatables are sure to make your brand message soar high above the competition.
15th Malaysia General Election
With immense pride, we look back at our remarkable experience during the last 15th general election, where we played a pivotal role in shaping campaign efforts for all major coalitions. As the go-to provider, we supplied striking Giant Advertising Balloons to each respective coalition, contributing to their captivating and impactful election campaigns. Our commitment to excellence and expertise in balloon solutions have earned us recognition and trust among political parties and businesses alike. With AsiaPacific Balloons by your side, you can elevate your brand or campaign to new heights with our top-notch advertising inflatables. Join us as we continue to be the driving force behind successful marketing ventures across the nation!
Video projected on Moon Giant Balloon in sync with Marvel's Moon Knight Launching
Experience the extraordinary with our groundbreaking event: "Video projected on Moon Giant Balloon in sync with Marvel's Moon Knight Launching." Witness the convergence of technology and entertainment as we project stunning visuals onto our awe-inspiring Giant Balloon, all perfectly synchronized with the launch of Marvel's highly anticipated Moon Knight series. Prepare to be mesmerized by this immersive and unforgettable experience, where the boundaries of imagination are pushed to new dimensions. Don't miss this unique fusion of innovation and entertainment – a spectacle that will leave you awestruck and inspired.
Sungei Wang Plaza Mid Autumn Giant Moon Balloon and Inflatable Rabbit
During the past Mid Autumn festival, Sungei Wang Plaza proudly showcased an extraordinary event featuring a Giant Moon Balloon and an Inflatable Rabbit. The Moon Balloon, an impressive 33 feet in diameter, set a record in Malaysia's books of record, leaving spectators in awe. The installation perfectly captured the essence of the festival, delighting visitors and becoming a cherished memory for all who attended.
Giant Helium Balloons Launching Ceremony for Pasar PJ Kita
Celebrate the grand opening of Pasar PJ Kita, the community market that promises an unforgettable experience, with our spectacular Giant Helium Balloons Launching Ceremony. Join us as we fill the sky with vibrant and captivating balloons, symbolizing the spirit of unity and excitement in our community. Witness the magic unfold as the balloons soar high, marking the beginning of a new era for Pasar PJ Kita. It's a momentous occasion you won't want to miss, so come and be part of the joyous festivities as we create memories that will last a lifetime.