Balloon Advertising Supplier
Balloon Advertising Solutions for Industries
Your premier balloon advertising supplier in Malaysia. Elevate your brand with custom printed giant advertising balloons, hot air balloon replicas, and unique lighted balloon stands. Partner with us for impactful balloon marketing solutions manufactured and printed locally to perfection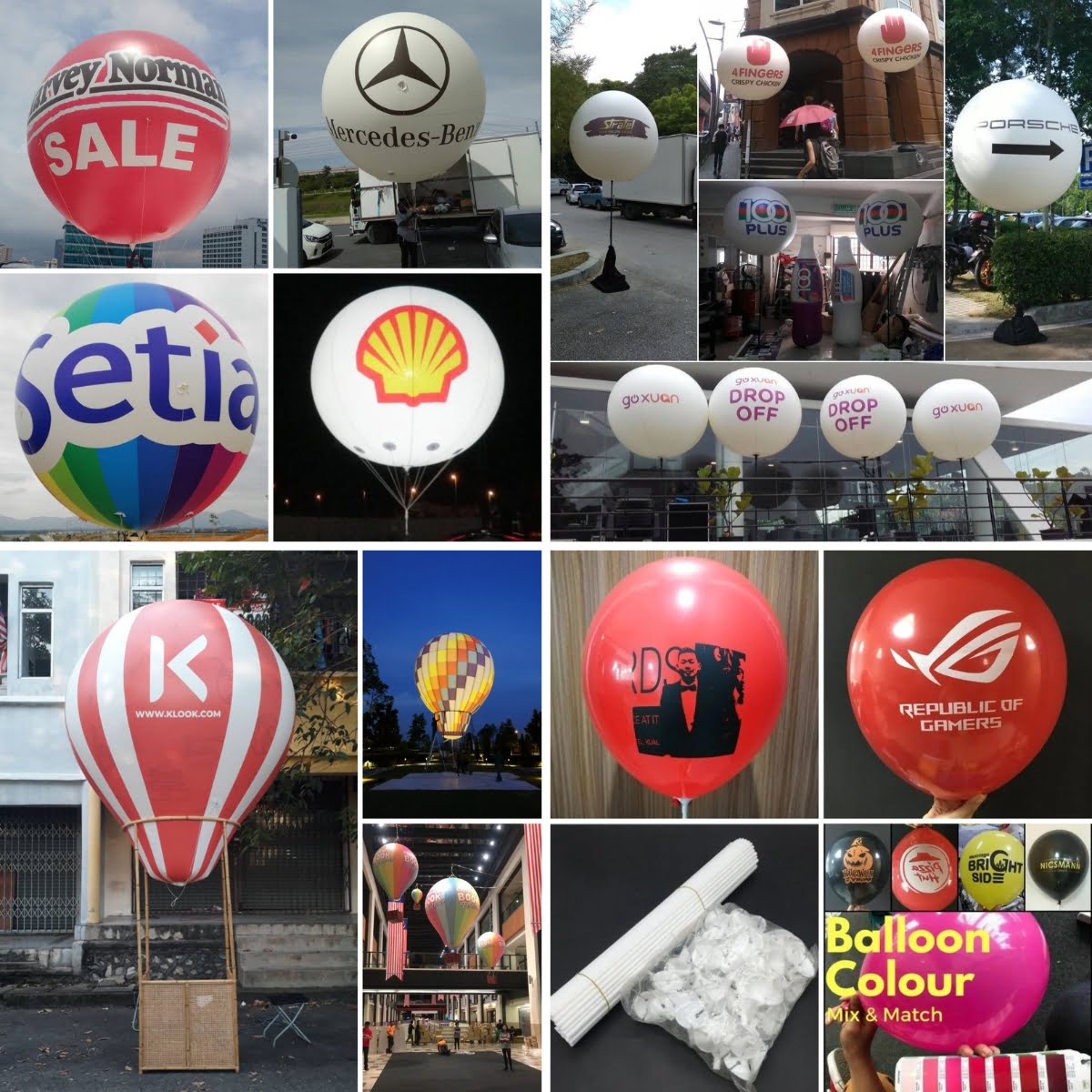 Need Help With Easier Industrial Solutions? We Are Experts!
Custom Printed Giant Advertising Balloon Manufactured in Malaysia
Discover the perfect advertising solution with Giant Advertising Balloons from the leading Custom Printed Giant Balloon Manufacturer in Malaysia. Elevate your brand with our One-Stop Balloon Advertising Service, and benefit from an Experienced Giant Advertising Balloon Installer. Enjoy fast delivery and maximize your impact with Giant Balloons!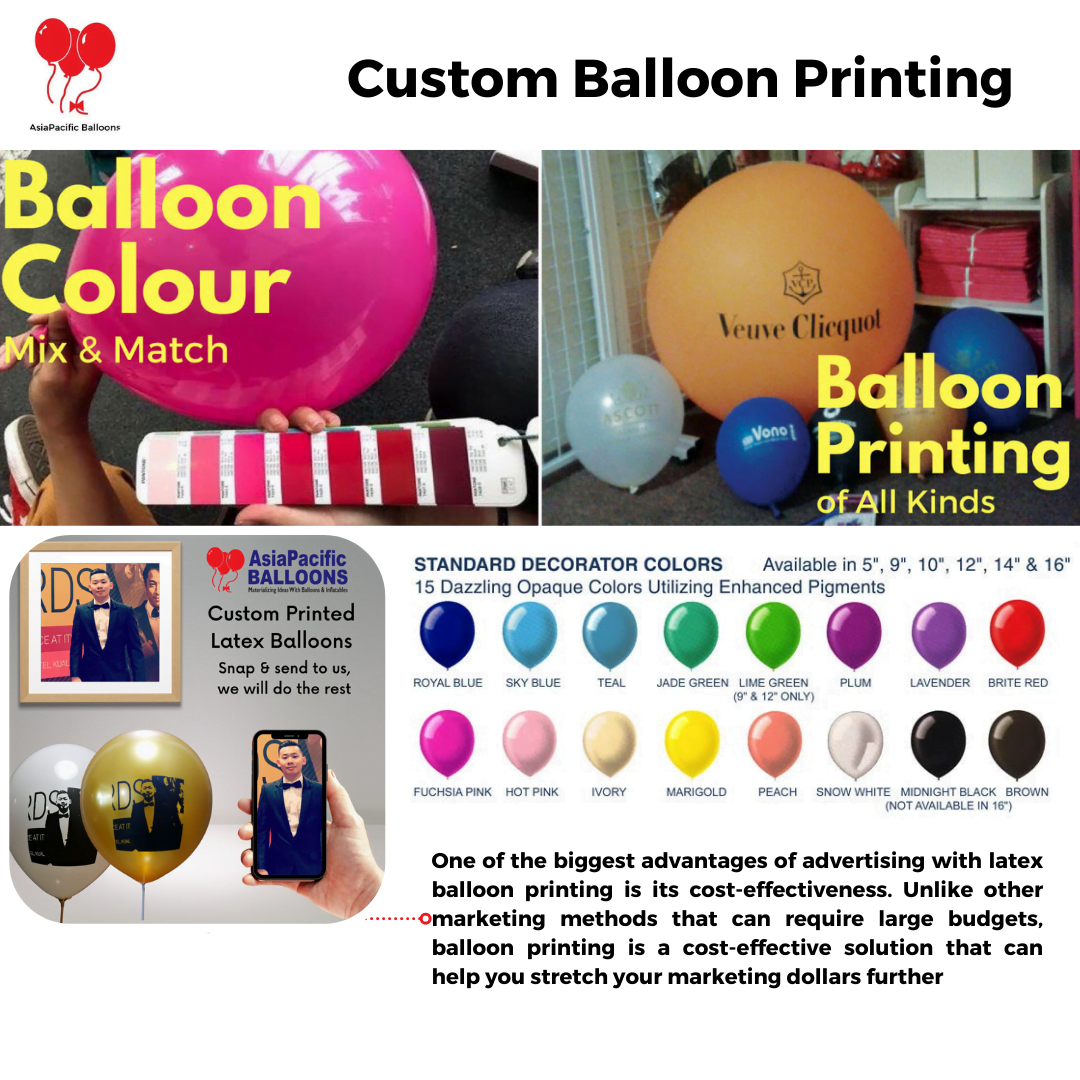 Balloon Printing Supplier Malaysia
Elevate your events with customized balloons from the leading balloon printing supplier in Malaysia. We offer balloon printing services with low minimum orders, ensuring you get the perfect promotional accessories for any occasion. Explore a variety of latex balloon printing sizes to suit your needs. Make your event stand out with personalized balloons that leave a lasting impression.
Hot Air Balloon Replica Manufacturer Malaysia
Elevate your events with stunning hot air balloon replica installations by AsiaPacific Balloons, the leading manufacturer in Malaysia. Transform malls and venues with captivating hot air balloon mall decorations, perfect for themed events. Turn your event into a hot air balloon-themed extravaganza with our expert craftsmanship and creative designs.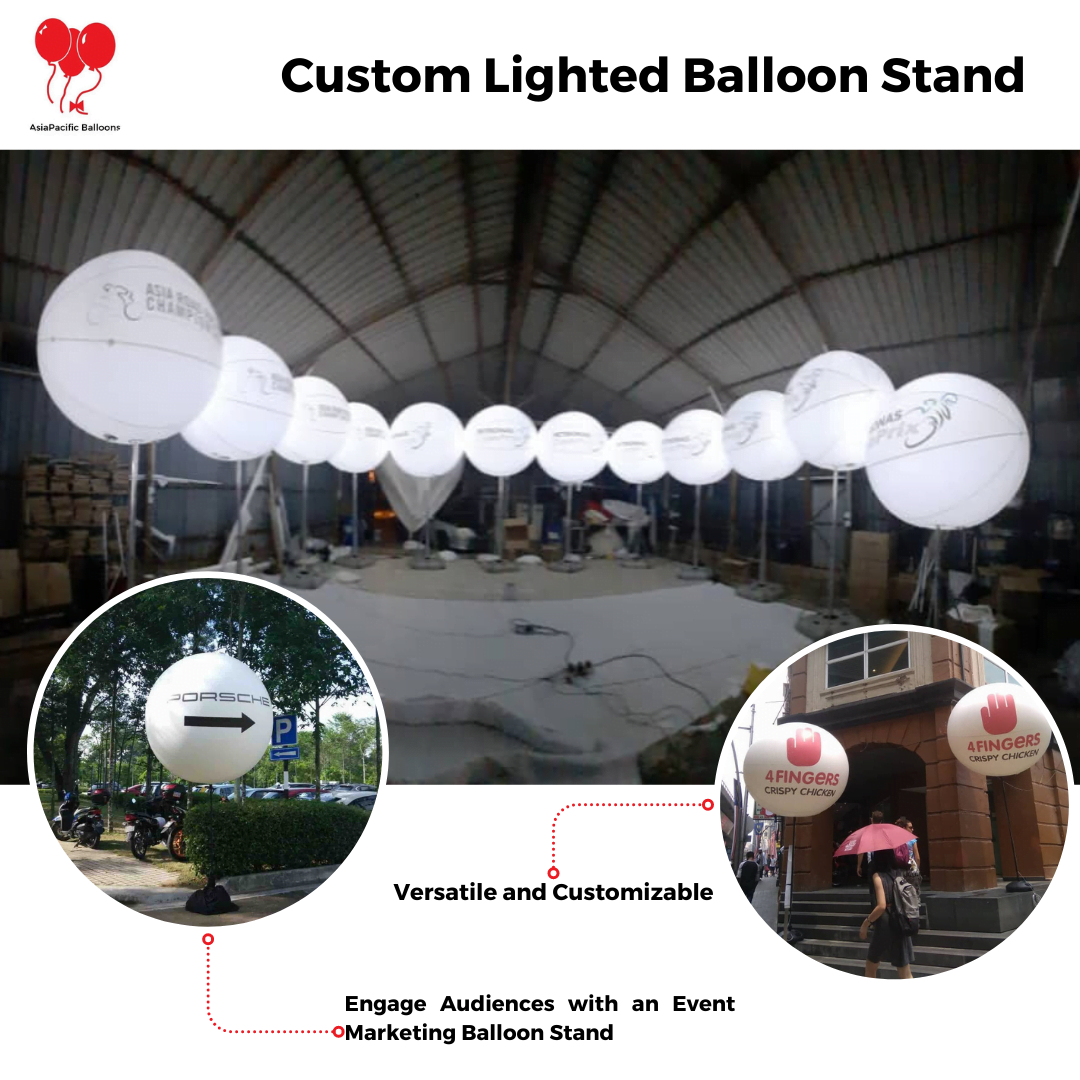 Lighted Balloon Stand Supplier
Illuminate your events and shop openings with captivating lighted balloon stands from a trusted supplier. Our event balloon lamps and lighted balloon stands add a mesmerizing glow to any occasion, enhancing the ambiance and drawing attention. Elevate your roadshow or grand opening with our unique and eye-catching lighted balloon stands, creating a memorable and enchanting experience for all.