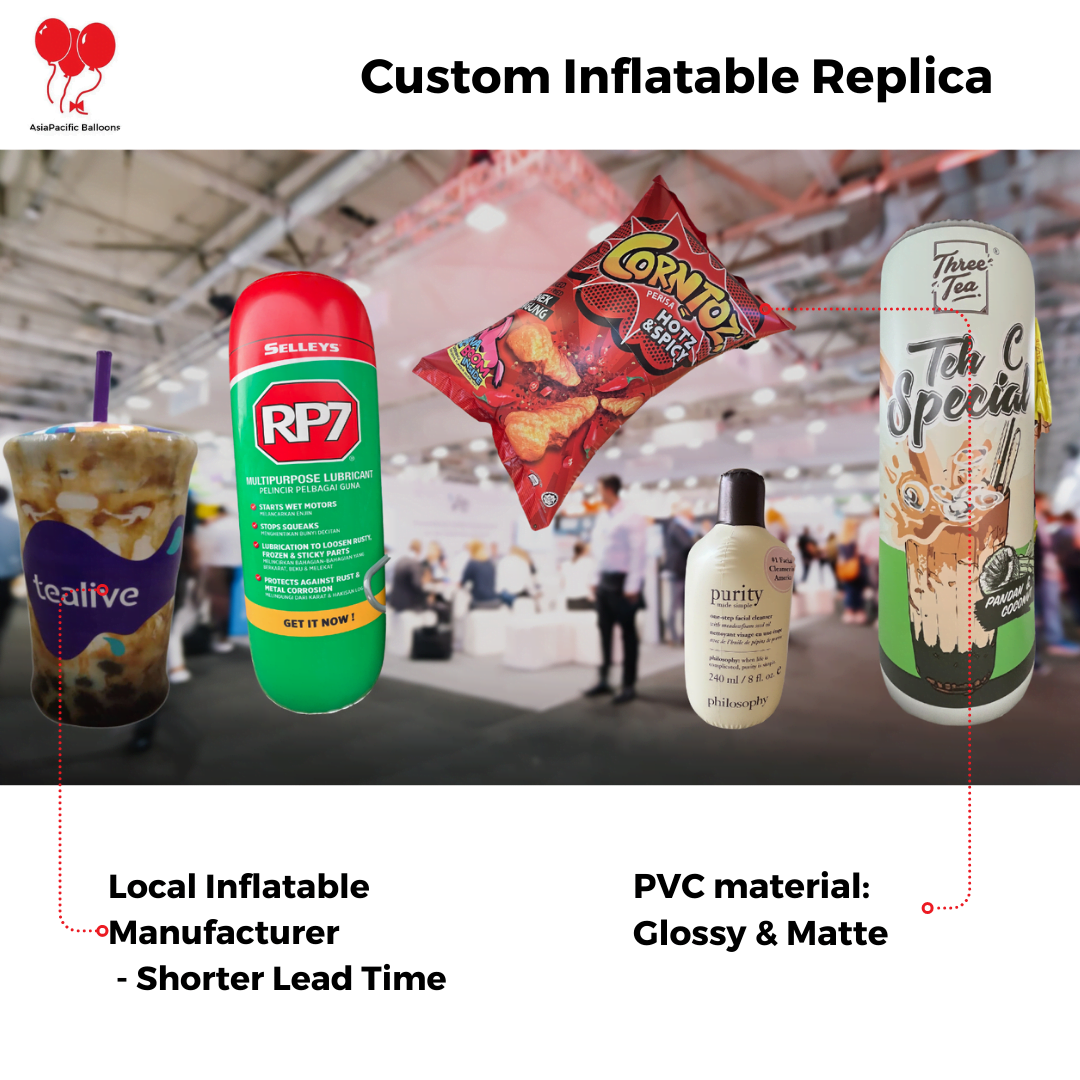 Inflatable Replica Manufacturer in Malaysia
Discover the perfect inflatable solution for your events with custom printed inflatable arches manufactured in Malaysia. Our team specializes in creating stunning inflatable arches tailored to your unique requirements, making each event truly memorable. From grand openings to sports events, we offer a diverse range of inflatable solutions suitable for every occasion. Experience our fast delivery service across Malaysia, ensuring your inflatable arches arrive on time, ready to elevate your events to new heights!
Promotional Inflatables Custom Made For Your Events!
Experience the epitome of quality and creativity with our Custom Printed Inflatable Arches, proudly manufactured in Malaysia. These eye-catching arches are the perfect addition to any event, providing a unique and impactful way to showcase your brand or message. With our skilled craftsmanship, we bring your vision to life, leaving a lasting impression on your audience.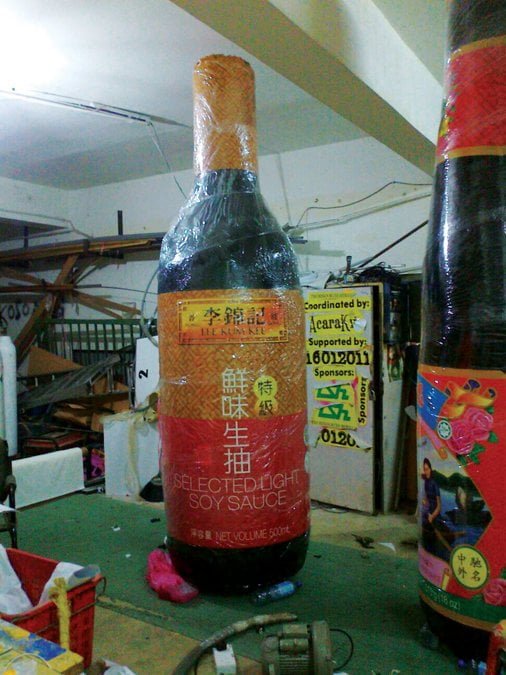 Inflatable Advertising Solution
Elevate your events with Inflatable Arches that are tailor-made to suit your specific requirements. Whether it's a grand opening, sports event, trade show, or festival, our team of experts works closely with you to design and create the perfect arch that complements your theme and branding. Get ready to captivate attendees and create memorable experiences with our bespoke inflatable solutions.
Giant Inflatable Model For Memorable Moments
Time is of the essence, and we value the importance of promptness. With our Fast Delivery service for Inflatable Arches in Malaysia, you can count on receiving your inflatable arches right when you need them. Our efficient delivery process ensures that your event preparation stays on schedule, allowing you to focus on other aspects of your event with peace of mind. Let us handle the logistics while you enjoy the spotlight of your well-planned event!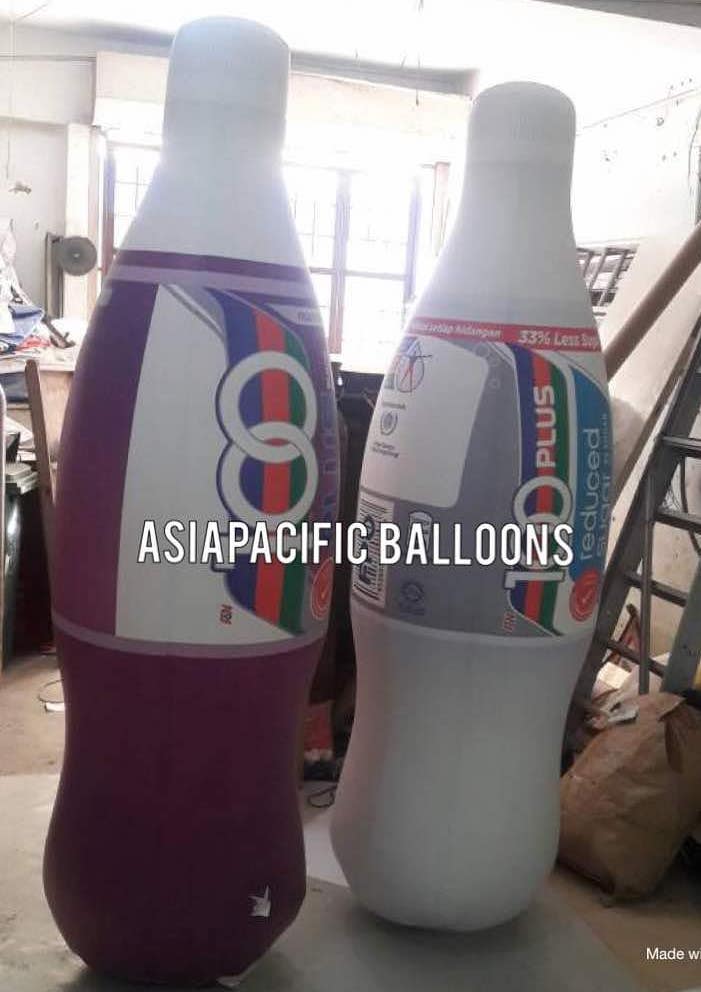 Inflatable Replica by AsiaPacific Balloons
Introducing the captivating world of Inflatable Replicas by AsiaPacific Balloons! As a leading expert in the inflatable industry, we take immense pride in presenting a stunning collection of lifelike and awe-inspiring inflatable replicas that are sure to leave a lasting impression. Our Inflatable Replicas offer a remarkable blend of creativity, craftsmanship, and attention to detail, making them the perfect choice for a wide range of applications.
Each Inflatable Replica is meticulously designed and crafted to deliver an unparalleled resemblance to the original object, ensuring an astonishing visual experience for all who behold them. From famous landmarks and iconic structures to larger-than-life products and characters, our inflatable replicas are bound to spark curiosity and wonder among your audience.
At AsiaPacific Balloons, we go above and beyond to ensure that our inflatable replicas not only capture the essence of the real-world objects but also reflect your unique vision and branding. Our team of skilled artisans and designers work closely with you to bring your ideas to life, offering customized solutions that perfectly align with your event or marketing campaign.
Whether it's a promotional event, trade show, product launch, or themed party, our Inflatable Replicas add an element of spectacle that draws crowds and creates a memorable experience for all attendees. The sheer size and lifelike details of our replicas make them a centerpiece that ignites conversations and social media buzz, amplifying your brand message and visibility.
In addition to their visual appeal, our Inflatable Replicas are also highly practical and convenient. They are lightweight, easy to set up and deflate, and come with efficient transportation options, making them perfect for various indoor and outdoor events.
With an unwavering commitment to top-notch quality and customer satisfaction, AsiaPacific Balloons brings you a portfolio of Inflatable Replicas that set new standards in the industry. Join a growing list of delighted clients who have experienced the magic of our inflatables, and let us help you create unforgettable moments with our stunning Inflatable Replicas. Trust us to turn your vision into reality and make a significant impact on your audience with our breathtaking inflatable creations.