Custom Printed Inflatable Arches Manufactured in Malaysia
Discover the perfect inflatable solution for your events with custom printed inflatable arches manufactured in Malaysia. Our team specializes in creating stunning inflatable arches tailored to your unique requirements, making each event truly memorable. From grand openings to sports events, we offer a diverse range of inflatable solutions suitable for every occasion. Experience our fast delivery service across Malaysia, ensuring your inflatable arches arrive on time, ready to elevate your events to new heights!
Inflatable Arches Custom Made For Your Events!
Experience the epitome of quality and creativity with our Custom Printed Inflatable Arches, proudly manufactured in Malaysia. These eye-catching arches are the perfect addition to any event, providing a unique and impactful way to showcase your brand or message. With our skilled craftsmanship, we bring your vision to life, leaving a lasting impression on your audience.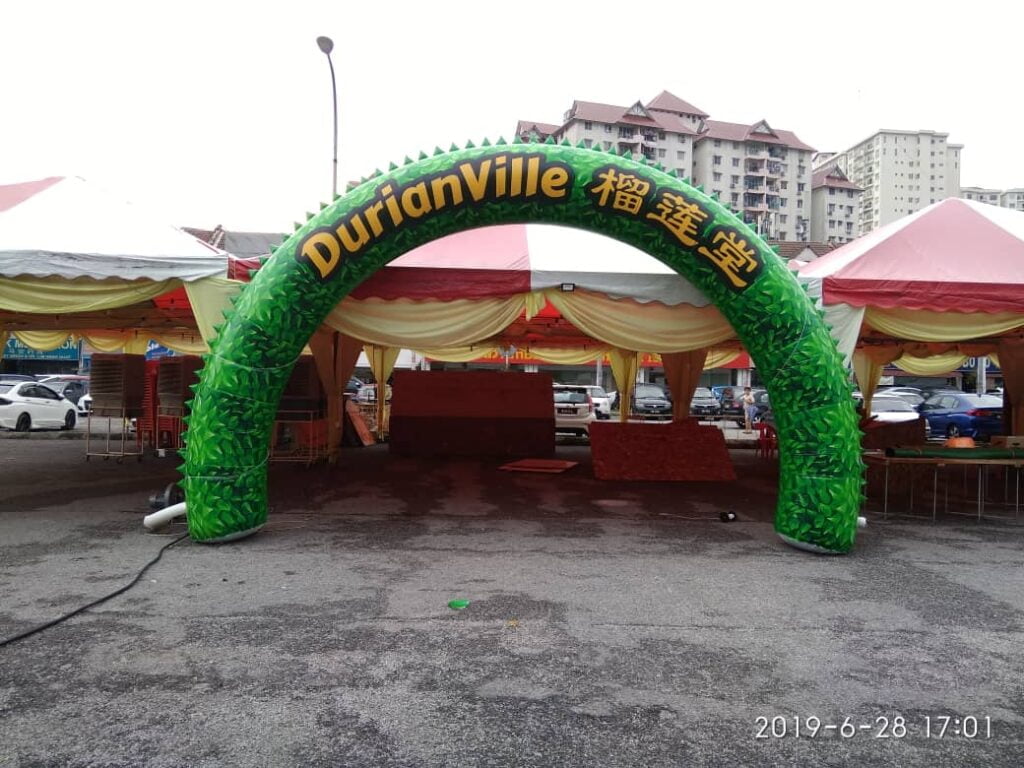 Inflatable Solutions for Every Event
Elevate your events with Inflatable Arches that are tailor-made to suit your specific requirements. Whether it's a grand opening, sports event, trade show, or festival, our team of experts works closely with you to design and create the perfect arch that complements your theme and branding. Get ready to captivate attendees and create memorable experiences with our bespoke inflatable solutions.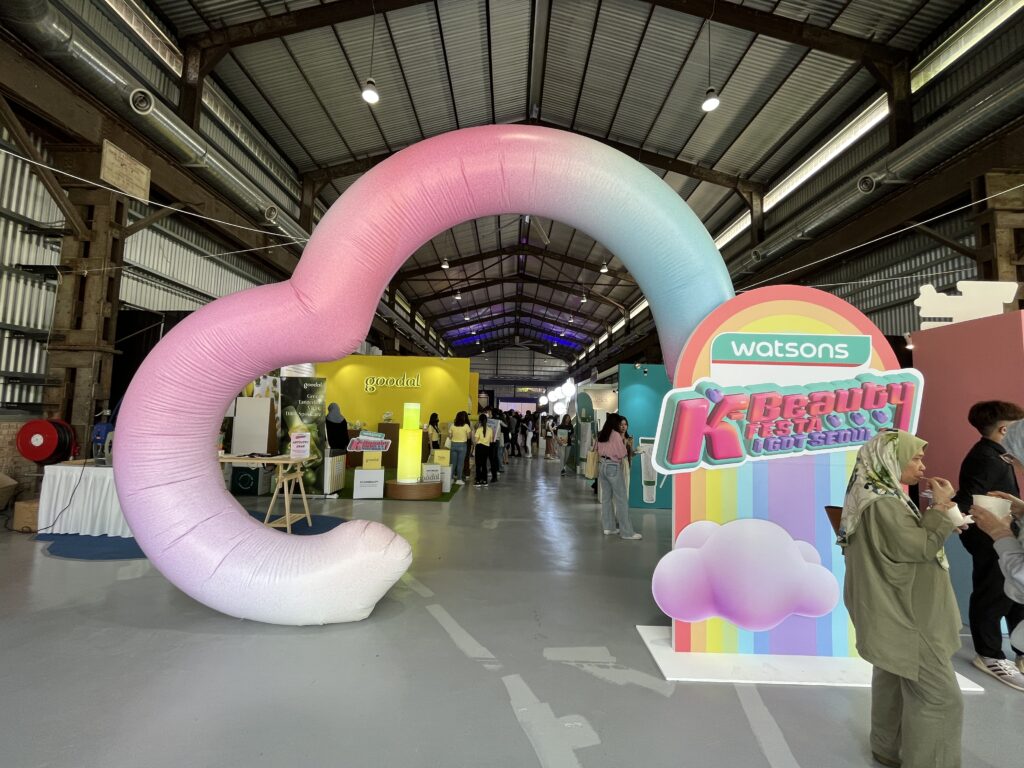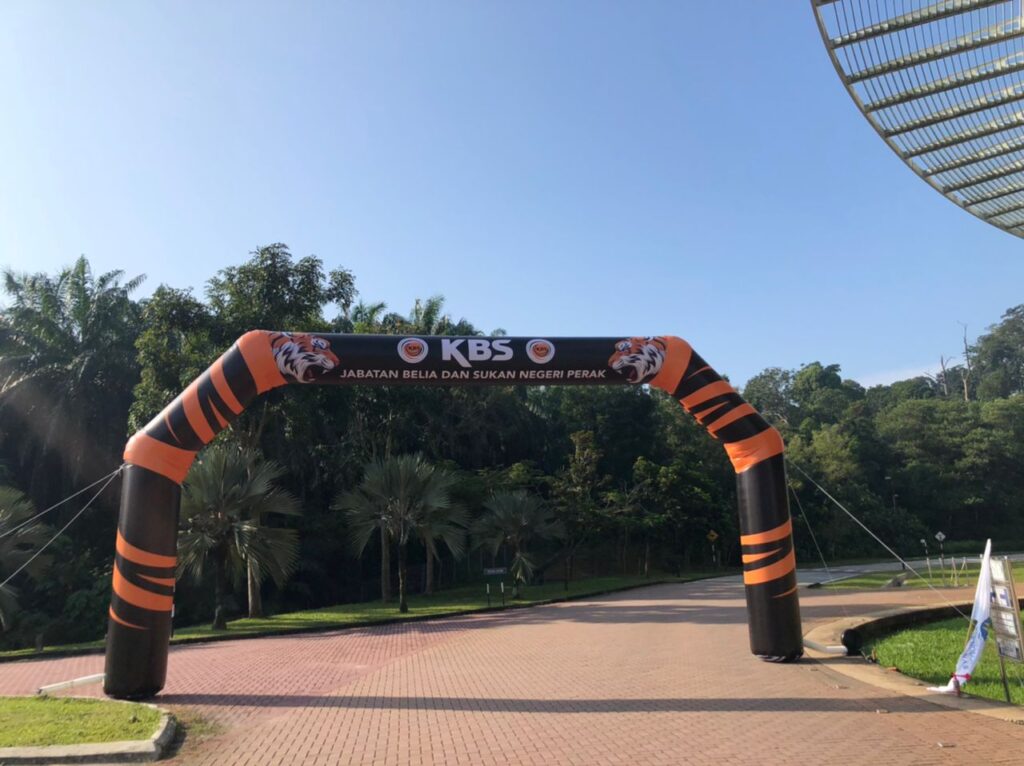 Fast Delivery Inflatable Arch in Malaysia
Time is of the essence, and we value the importance of promptness. With our Fast Delivery service for Inflatable Arches in Malaysia, you can count on receiving your inflatable arches right when you need them. Our efficient delivery process ensures that your event preparation stays on schedule, allowing you to focus on other aspects of your event with peace of mind. Let us handle the logistics while you enjoy the spotlight of your well-planned event!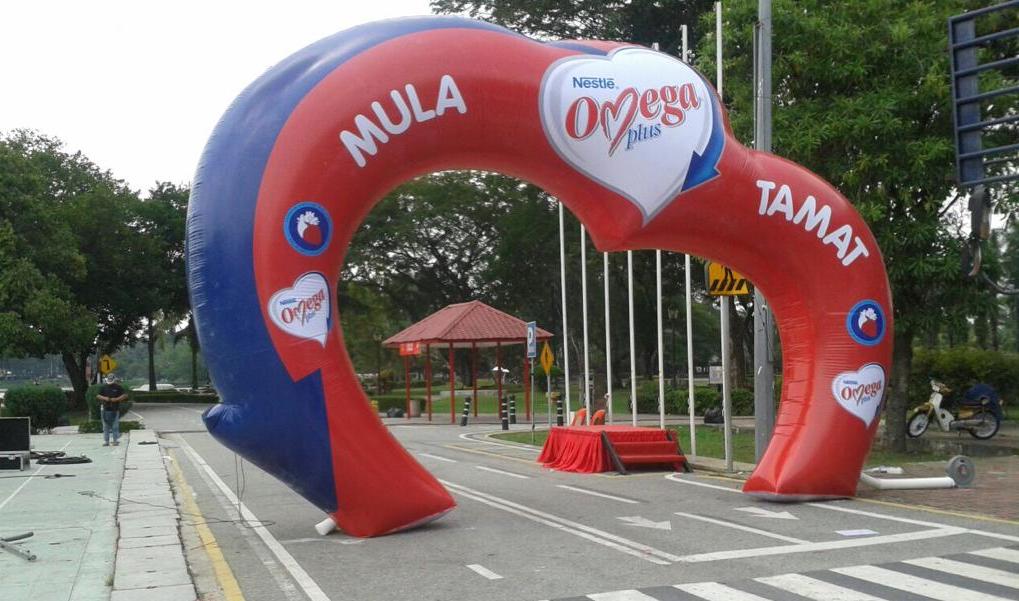 Make Your Event Stand Out with Custom Inflatable Arches
At AsiaPacific Balloons, we understand that every event is unique and deserves a distinctive touch. That's why we offer a diverse range of Inflatable Solutions to cater to all types of events. From arches and advertising inflatables to inflatable tents and interactive displays, we have the perfect inflatable product to enhance your event's ambiance and draw attention to your brand.
We offer three standard shapes – square, round, and hexagon – each adding a unique touch to your events and promotions. Looking for something truly one-of-a-kind? Our expert team can also custom make Inflatable Arches according to your specific design and branding requirements. Elevate your brand visibility and create a memorable experience with our diverse range of inflatable arches tailored to suit your needs.
Inflatable Arches by AsiaPacific Balloons
Welcome to the world of captivating events and extraordinary branding with Inflatable Arches by AsiaPacific Balloons! As a leading provider in the inflatable industry, we take immense pride in offering a stunning array of inflatable arches designed to elevate any occasion. From grand openings to sports events, trade shows to festivals, our inflatable arches add a touch of awe-inspiring grandeur to your gatherings, leaving a lasting impression on attendees.
Crafted with precision and innovation, our Inflatable Arches boast top-notch quality and attention to detail. Each arch is custom-made to suit your event's unique theme and branding, ensuring a seamless integration with your overall setup. With an array of colors, sizes, and shapes to choose from, you'll find the perfect inflatable arch that perfectly reflects your vision.
At AsiaPacific Balloons, we go beyond simply providing inflatable products; we become your trusted partners in event success. Our dedicated team of experts collaborates closely with you, understanding your event goals and ideas to create bespoke inflatable arches that exceed your expectations. With our vast experience and creativity, we ensure that your event stands out from the crowd and leaves a lasting impression on all attendees.
Moreover, we pride ourselves on our commitment to timely and reliable service. When you choose Inflatable Arches by AsiaPacific Balloons, you can rest assured that you'll receive your inflatable arches promptly and efficiently, ensuring a stress-free event planning process.
Join countless satisfied clients who have experienced the magic of our inflatable arches and the transformative power they bring to events. Whether it's a corporate gathering, product launch, or community celebration, AsiaPacific Balloons is your trusted source for unforgettable inflatable solutions. Take your events to new heights with our spectacular Inflatable Arches, and witness the difference that exceptional inflatables can make. Let us be your partner in turning your event into an extraordinary experience that leaves a lasting mark on everyone present.