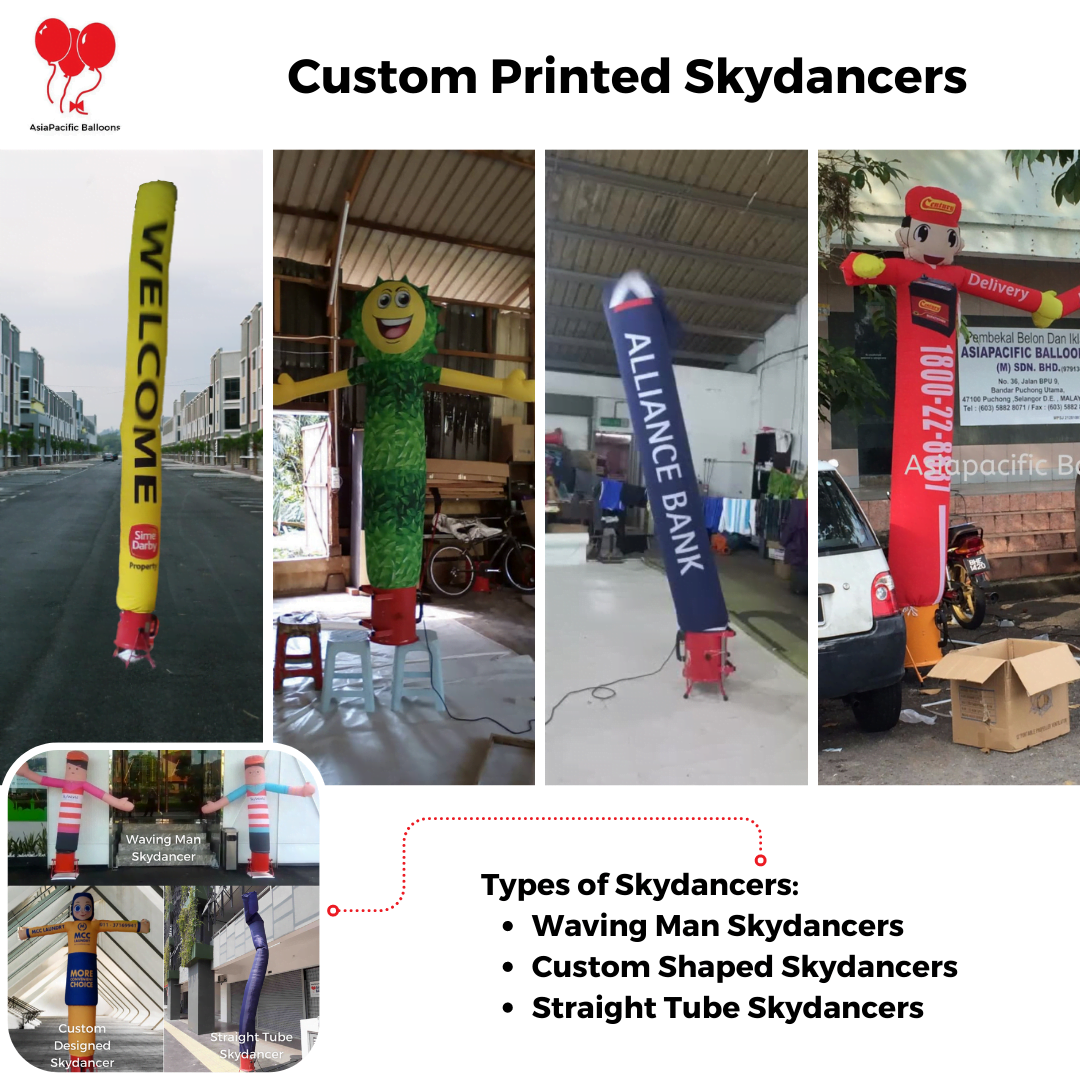 Skydancers Supplier Malaysia
AsiaPacific Balloons: Your premier Skydancers supplier in Malaysia. Eye-catching dancing inflatables that get noticed at any event. Explore the benefits of using Skydancers for captivating promotions. Tailor your Skydancer selection for the perfect event, leaving a lasting impression on your audience.
Eye-Catching Dancing Inflatables That Get Noticed
Unleash the magic of our eye-catching dancing inflatables, designed to steal the spotlight at any event! These captivating figures are expertly crafted to sway and dance gracefully, effortlessly drawing attention and leaving a lasting impression on your audience. From trade shows to grand openings, our dancing inflatables are the ultimate attraction to ensure your brand or event stands out. With their vibrant colors and mesmerizing movements, these inflatables are guaranteed to get noticed by all, creating a truly memorable and engaging experience. Elevate your event with the power of these show-stopping dancing inflatables today!
The Benefits of Using Skydancers
There are many benefits to using skydancers for your business or event. Skydancers are eye-catching and attention-grabbing, which can help you to attract more customers or attendees. They are also relatively inexpensive to rent or purchase, and they are easy to set up and take down.
Tailoring Your Skydancer Selection for the Perfect Event
Tailoring your event's atmosphere calls for careful consideration when selecting a skydancer. Event size takes center stage, ensuring your chosen skydancer is visible to all attendees. The nature of your event dictates the skydancer's appropriateness, reflecting its unique character.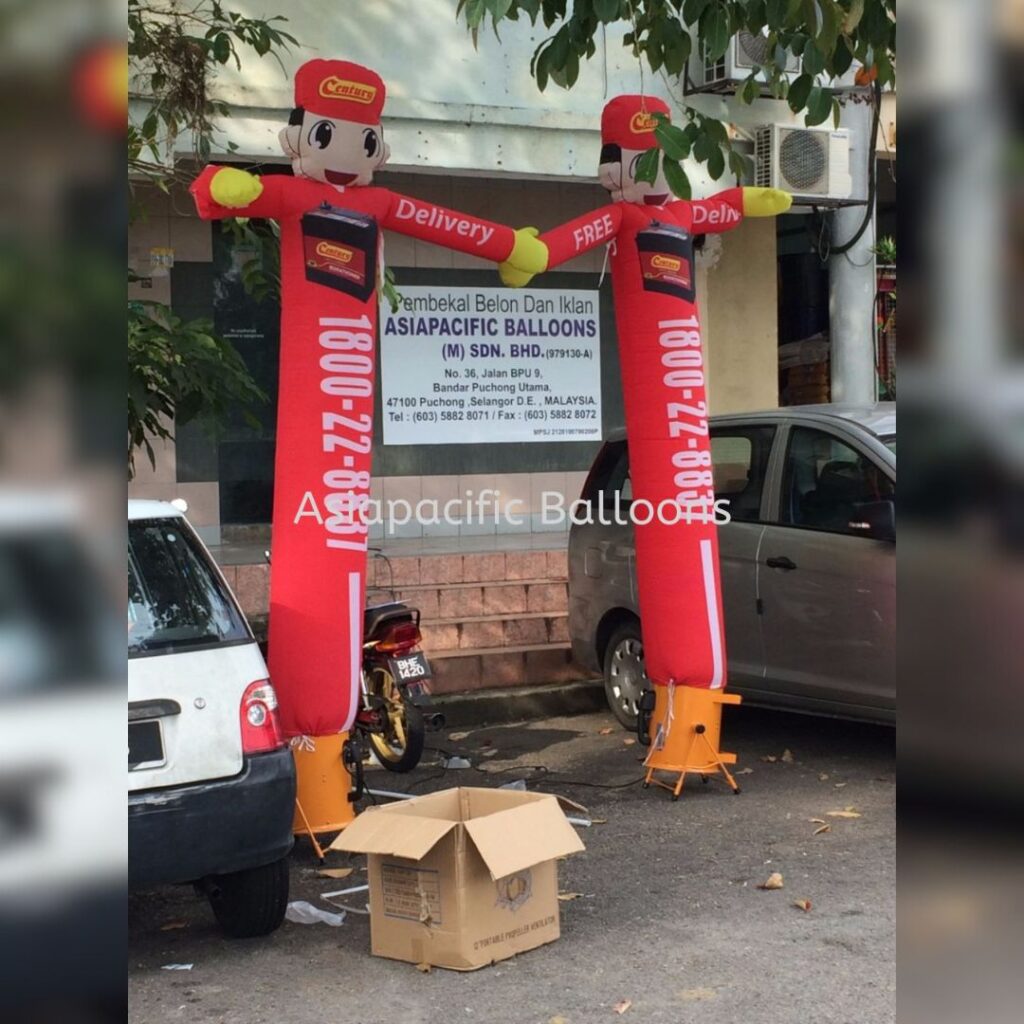 Skydancers: Elevate Your Event with Captivating Inflatables
Discover the perfect Skydancers for your event! Purchase or rent these captivating inflatables to elevate your gatherings and attract attention. Customizable options available. High-quality materials. Hassle-free service. Unforgettable impact. Choose today!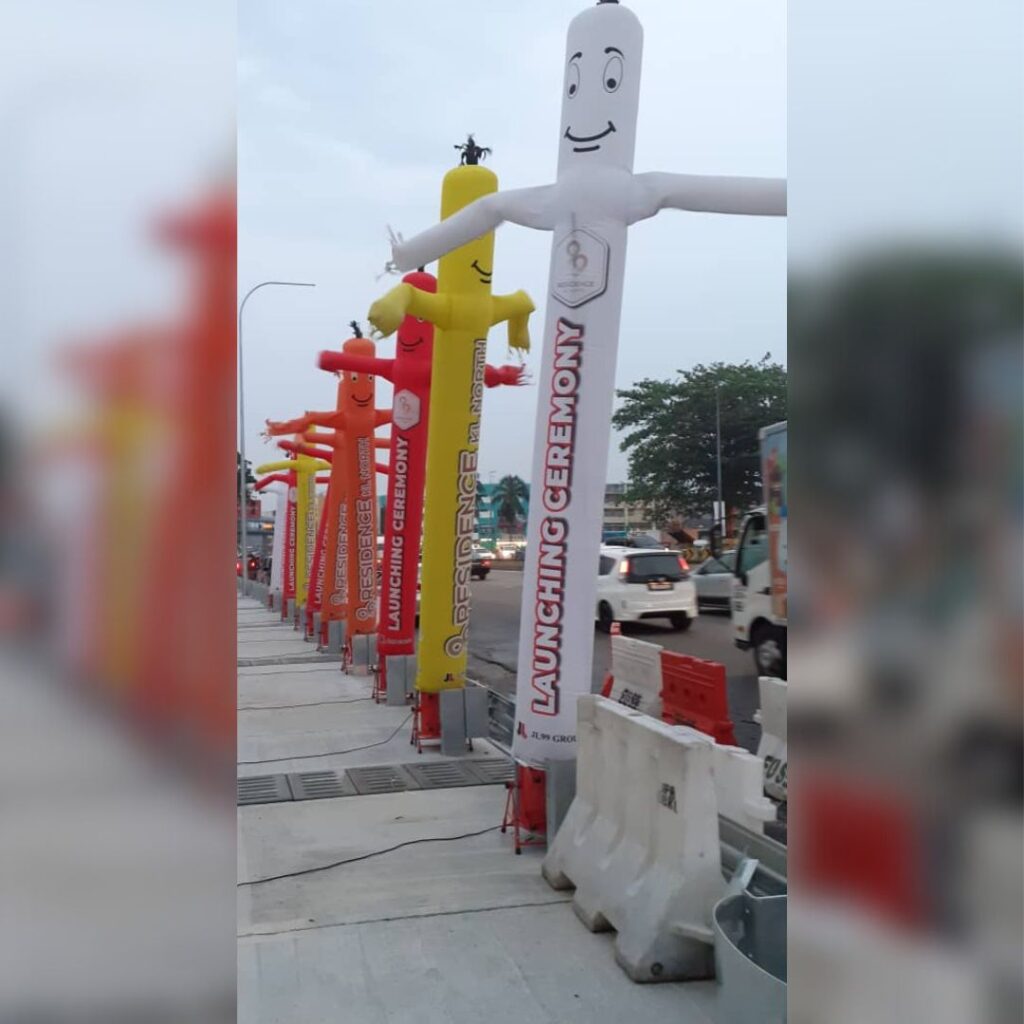 Skydancers by AsiaPacific Balloons
Welcome to AsiaPacific Balloons, your premier destination for Skydancers that promise to take your events to the next level! Our Skydancers are the epitome of captivating inflatables, designed to create an extraordinary visual spectacle that will leave a lasting impression on your audience.
With AsiaPacific Balloons, you have the advantage of choosing from an extensive range of Skydancers, each meticulously crafted to add flair and excitement to trade shows, grand openings, promotional events, and celebrations of all kinds. As a trusted provider, we take pride in delivering top-notch inflatables made from high-quality materials, ensuring durability and long-lasting performance.
Customization is at the heart of our service, allowing you to tailor your Skydancer to match your brand, product, or event theme perfectly. Our team of experts works closely with you to understand your vision and create a personalized Skydancer that truly reflects your identity.
Whether you prefer to own a Skydancer to make a lasting investment in your promotional strategy or choose our rental option for short-term events, we've got you covered. Our seamless rental process ensures hassle-free setup and removal, leaving you with more time to focus on your event's success.
At AsiaPacific Balloons, we understand that your event's impact matters most, and that's why we are committed to delivering the most remarkable and eye-catching Skydancers in the industry. With our inflatables commanding attention and drawing crowds, your event is guaranteed to stand out from the rest.
Experience the magic of Skydancers by AsiaPacific Balloons and witness the transformation of your event into an extraordinary and unforgettable affair. Choose us as your trusted partner, and together, let's elevate your event to new heights!