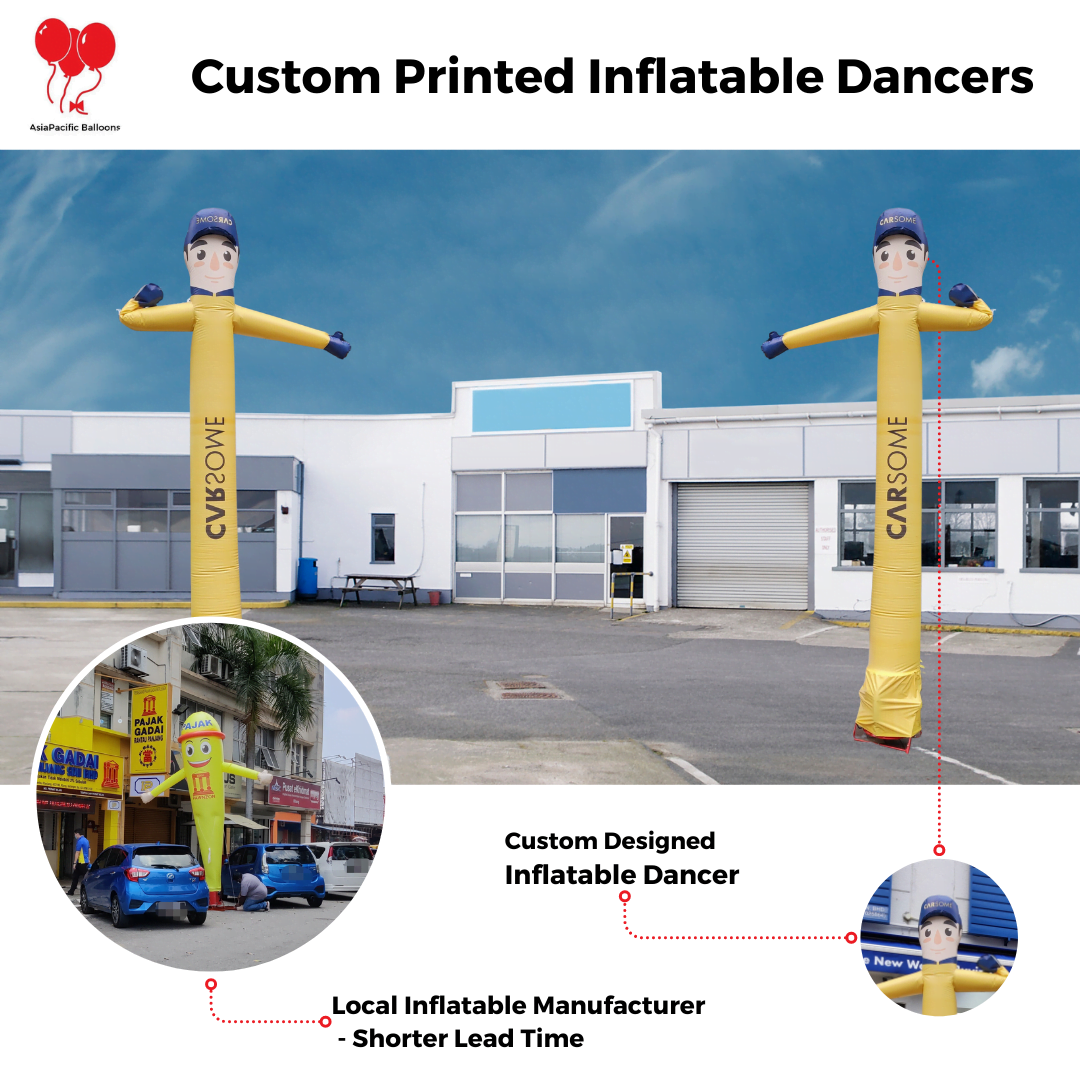 Custom Inflatable Dancers exclusively by AsiaPacific Balloons
Custom Inflatable Dancers by AsiaPacific Balloons: Make your brand stand out with giant promotional inflatable dancers that are custom made to your ideas. Our inflatable dancing mascots are the perfect way to ignite curiosity and inspire awe at your next event.
Types of Dancing Inflatables
AsiaPacific Balloons – Your Pathway to Inflatable Advertising
Giant Promotional Inflatable Dancers
Bring your advertising to life with our Giant Promotional Inflatable Dancers! These eye-catching, towering inflatable figures are the perfect attention-grabbing solution for any promotional event or business campaign. Standing tall with dynamic dancing movements, our inflatables are designed to captivate passersby and draw them towards your brand or message. Ideal for grand openings, product launches, trade shows, and special events, our Giant Promotional Inflatable Dancers ensure that your marketing efforts stand out in a sea of competitors. With vibrant colors and customizable designs, these inflatable dancers are a cost-effective and fun way to make a lasting impression on your target audience, creating a buzz and boosting brand visibility like never before.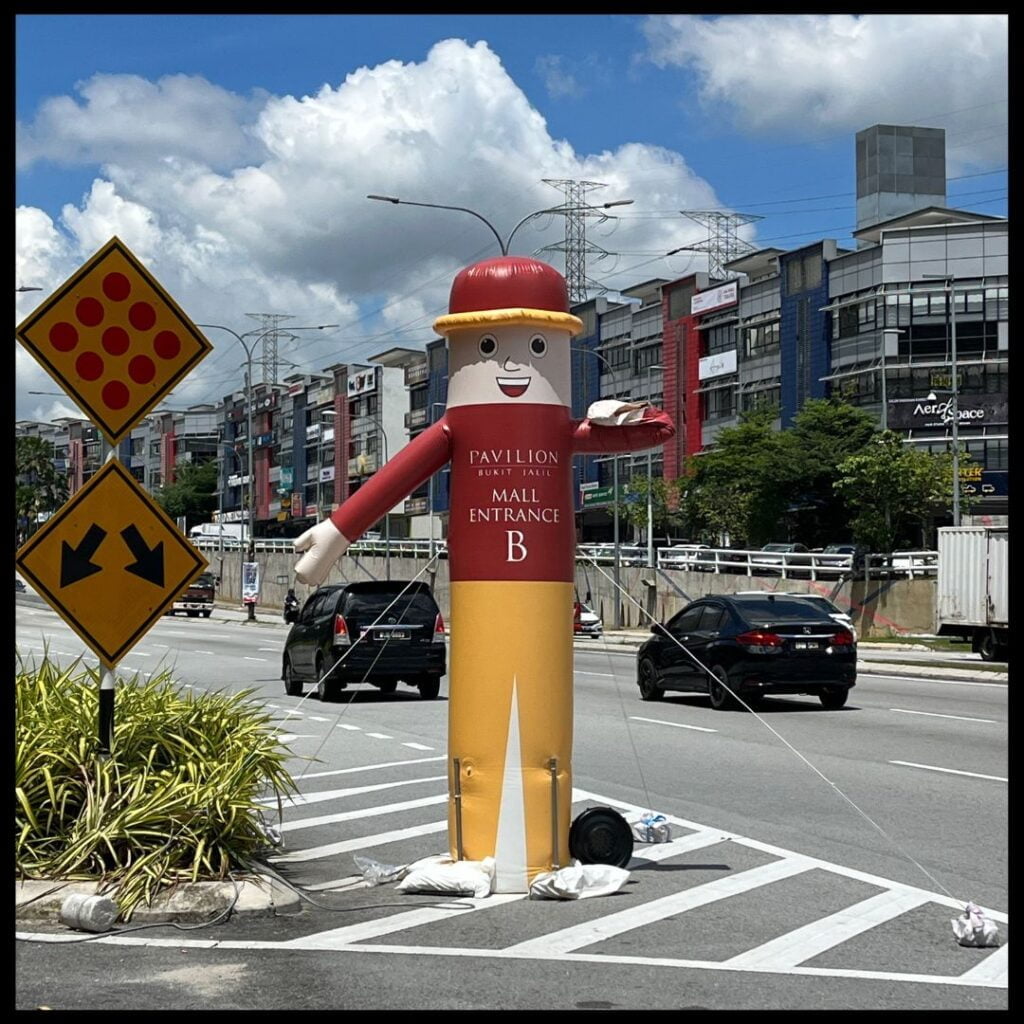 Custom made Inflatable Dancers to your promotional ideas
Elevate your promotional events with our eye-catching and dynamic custom-made inflatable dancers! Designed to captivate and entertain, these inflatable dancers are a surefire way to draw attention to your brand and leave a lasting impression on your audience. Whether you're hosting a grand opening, product launch, trade show, or any other promotional occasion, our inflatable dancers will add a fun and vibrant touch to your marketing strategy. With customizable options to match your brand's colors, logos, and themes, these inflatable dancers are the perfect choice to enhance your promotional ideas and create a buzz around your business like never before. Get ready to dance your way into the hearts of your customers and make your brand stand out in the crowd!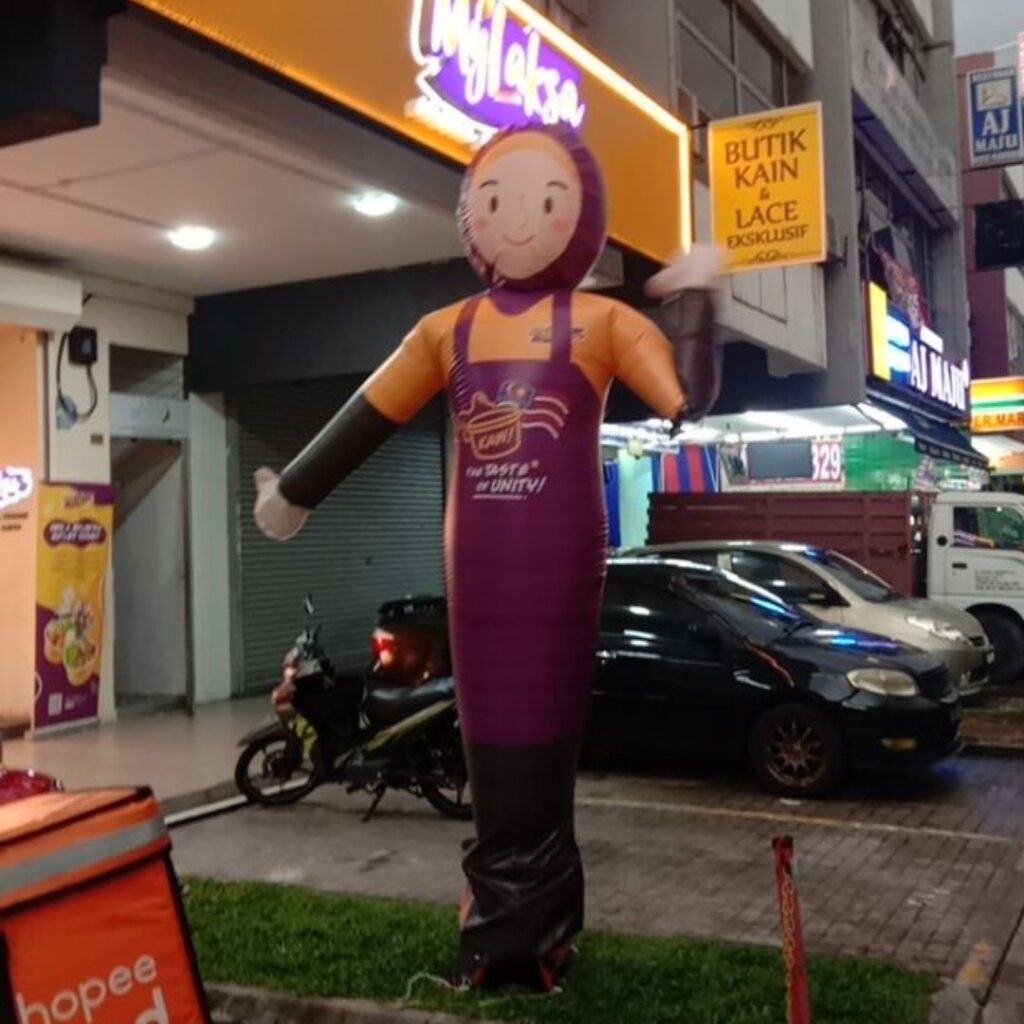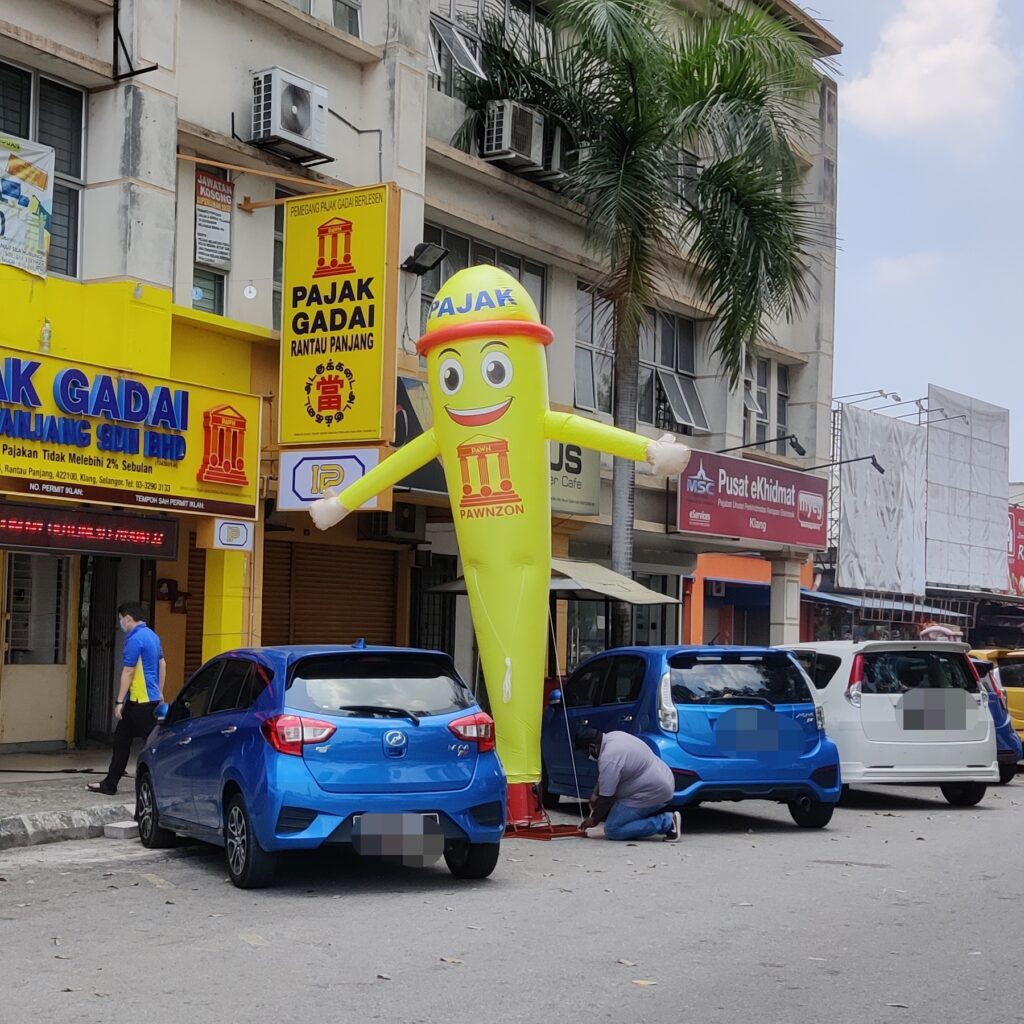 Inflatable Dancing Mascots
Bring excitement and liveliness to any event with our captivating range of inflatable dancing mascots! These larger-than-life characters are designed to groove, twist, and twirl, adding a delightful touch of whimsy and fun to parties, promotional events, parades, and more. Crafted with vibrant colors and attention to detail, our inflatable mascots effortlessly capture the hearts of both children and adults, making them the perfect crowd-pleasers. From beloved cartoon characters to brand mascots, these dynamic inflatables are sure to create unforgettable moments and leave a lasting impression on all who encounter them. Get ready to ignite the spirit of joy and celebration with our inflatable dancing mascots!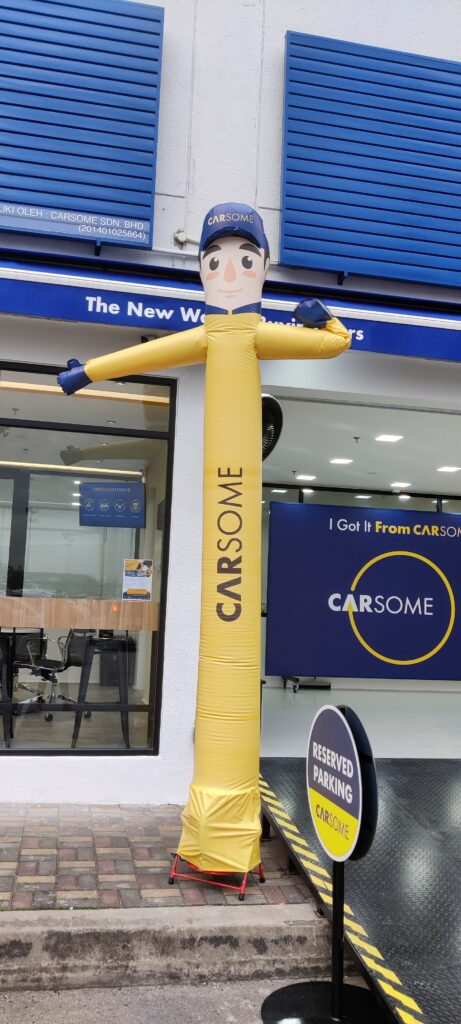 Inflatable Dancers by AsiaPacific Balloons
Elevate your events to new levels of entertainment and spectacle with AsiaPacific Balloons' incredible range of Inflatable Dancers! These eye-catching and dynamic inflatable figures are the life of the party, captivating audiences with their energetic moves and colorful designs. Standing tall and full of life, our Inflatable Dancers sway, groove, and dance in sync, creating a mesmerizing and immersive experience for everyone present.
Whether you're hosting a grand opening, product launch, sports event, festival, or community gathering, our Inflatable Dancers are guaranteed to draw attention, create buzz, and keep the excitement alive. Their towering presence and animated movements make them ideal for outdoor events, drawing passersby and guests from afar to your event, transforming it into an unforgettable spectacle.
At AsiaPacific Balloons, we pride ourselves on offering a diverse selection of Inflatable Dancers that can be customized to suit your specific brand or theme. From sports mascots to beloved cartoon characters, to innovative and creative designs, our team can bring your ideas to life. Our skilled artisans meticulously craft each inflatable dancer with high-quality materials, ensuring durability and vibrant colors that stand out in any setting.
Beyond their ability to entertain, our Inflatable Dancers also serve as effective promotional tools. Brand logos, slogans, or messages can be prominently displayed on the dancers, turning them into moving billboards that leave a lasting impression on the minds of your target audience.
With AsiaPacific Balloons' Inflatable Dancers, you can create an atmosphere of joy, enthusiasm, and celebration that resonates with all attendees. Whether it's a corporate event, a community festival, or a special occasion, our Inflatable Dancers inject an infectious spirit of fun and happiness, ensuring that your event will be the talk of the town for days to come. Let AsiaPacific Balloons bring the energy and vibrancy to your gatherings with our unbeatable Inflatable Dancers!